Seneca rocks
Located at the junction of US 28 and US 33 near Seneca Rocks, West Virginia.

Seneca Rocks is part of the Spruce Knob-Seneca Rocks National Recreation Area. This area offers rock climbing, fishing, hiking,and horse backriding.

The visitor center gives you a view of the rocks from a nice platform, but for an up close and personal perspective you can hike the 1.5 mile trail to the top of the rocks. There is a nice wooden viewing platform that over looks the valley below, or you can continue up to the top of the rocks. Be warned it is very dangerous and you can fall. Trust me no one wants to risk the climb if they are afraid of heights. There is nothing seperating you from the 900 foot drop to the forest floor below.
---
The legend of princess snowbird
Princess Snow Bird, the only daughter of Chief Bald Eagle and his wife, White Rock, found her true love. It was time for the beautiful and free-spirited princess to choose a mate, and she had many suitors from tribes all over the land. The princess revealed a plan to her parents of what would take place on her wedding day—the men who wished to capture her heart were summoned to the base of the rocks. Whoever could make it to the top with the princess first would have her hand in marriage. Seven braves began the journey after the beautiful maiden, but only one survived to the top. That day, the warrior won the heart of Princess Snow Bird and became the successor to the Chief of the Senecas.

Powered by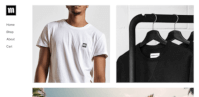 Create your own unique website with customizable templates.