Long point trail- new river

From the trail head you take a walk though a field behind some houses. My first thought was ok not much to see here...then you start gradually walking deeper and deeper into the woods. Finally when you think you couldn't see anything more beautiful you find yourself wrapped inside a tunnel of Rhododendron before you immerge to a clearing to see a stunning view of the New River Gorge Bridge.

The Long Point Trail is an easy 1.6 miles through fields, forest and Rhododendron. Be careful though near the steep edges of the overlook if you take children on the journey. If you are afraid of heights I recommend not going completely out on the rock overlook.


Directions to Trailhead: From US-19 at Fayetteville, WV, follow WV-16 south to a left onto Gatewood Road (CR-9). Follow Gatewood Road 1.9 miles to the left onto Newton Road (CR-9/8). Parking is about 50 yards ahead on the left.
Powered by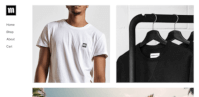 Create your own unique website with customizable templates.