Located at Blackwater Falls State park in West Virginia. The trail for the fallls starts behind the Blackwater Falls
Lodge.

Elakala Falls was one of the most exciting series of waterfalls I have ever attempted to reach by hiking. The main falls can be reached by an easily marked hiking trail that ends at a small wooden foot bridge. Then this is where the fun begins.

The other three falls have no trail and you pretty much have to guess where to go as you walk along. Be warned you need the proper footwear to reach these falls. I myself have never seen the fourth waterfall due to the nature of the hiking that's involved with these falls. If you're looking for waterfalls that lack people then I suggest hiking to the Falls of Elakala...I have never had the problem of people showing up in my shots!

Powered by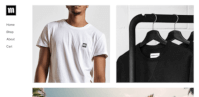 Create your own unique website with customizable templates.