Wild and wonderful west virginia
Welcome to My Page!
Growing up I always traveled to different places in the state with my grandparents. I never really understood what they were allowing me to experience until I grew up. I didn't know the amount of people that were completely clueless of the beauty that the state of West Virginia could offer...so I started to travel...I started to document my travels with photos...and over the years I've gathered quite a collection to share with those around me.

So that's where I am now. I've created this page to share with my fellow West Virginias and those who also share the same love for the beauty of our state. For those of you who have memories of far away places and wish to reconnect with those locations.

Feel free to click and explore what I have listed and always keep checking for more adventures that are soon to come!

Thank you so much for taking the time to visit this page and I hope you will enjoy seeing the photos as much as I enjoyed taking them to share with you.

`Amanda
Powered by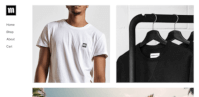 Create your own unique website with customizable templates.